We believe in the transformative power of jewelry, how it can elevate one's spirit, and be a symbol of self-expression and sentiment. Each creation is thoughtfully designed to not only adorn but also to inspire, uplift, and embrace the wearer with the powerful essence of these precious earth treasures.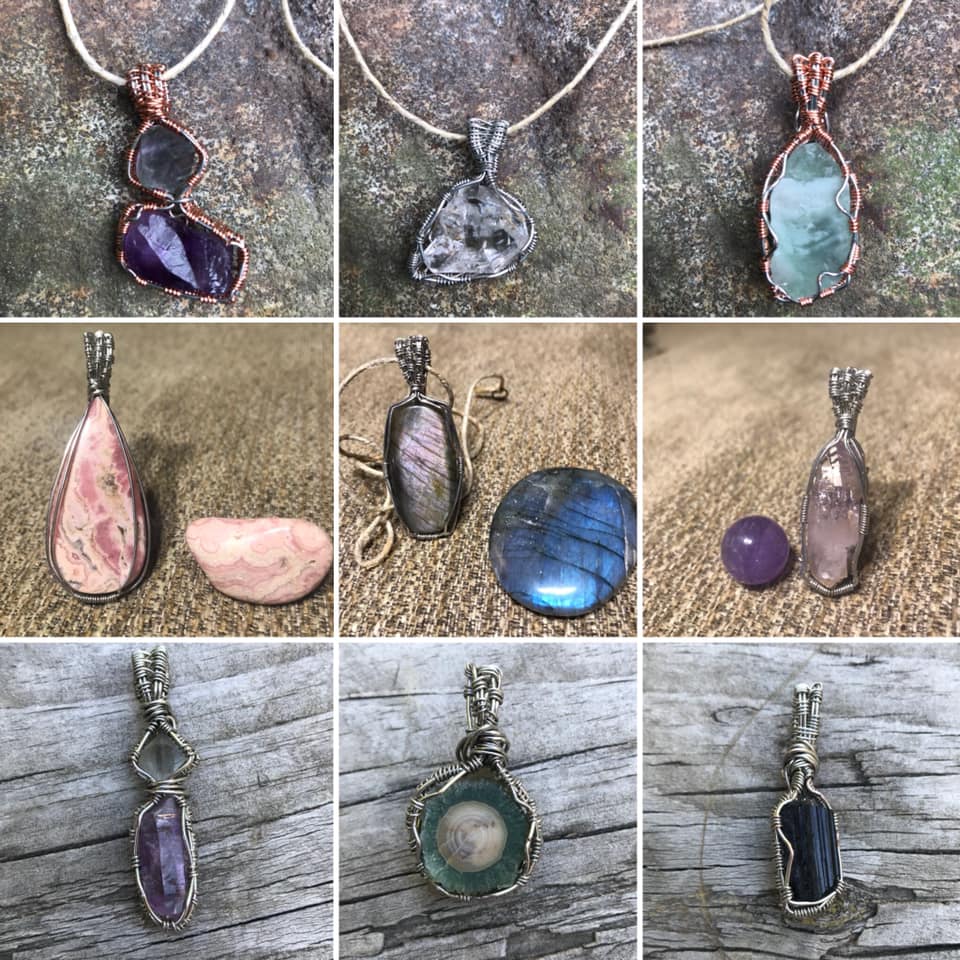 The art of craftsmanship converges with the healing energy of natural gems and crystals.
We thoughtfully choose stones for color, clarity, and energy to craft jewelry that's visually appealing and imbued with nature's healing essence.
We intricately wrap wires around each gem, skillfully crafting captivating patterns that enhance the stone's natural beauty.
We use traditional methods to securely hold wire-wrapped stones, ensuring both a beautiful look and long-lasting durability for heirloom-worthy jewelry.
Shop Unrivaled Wire Wraps
Handmade wire wrapped jewelry pendants for necklaces